First things first,
Starving Artistamps
is having a hella good give away! Go see it!
I recently acquired the Koh I Noor pencils. They are dreamy! I blend them with good ol' GooGone and I adore the effects I can achieve.
I also have my old standby--water colors. Again, LOVE the effects I can achieve with them and a simple water brush.
I also have
set 36a of the Copic Ciaos
. I do not enjoy the Copics. I can't achieve the effects I'd hoped to achieve, with the Copics. I haven't tried them on every paper with every ink, but I'm pretty sure I'm not going to bother.
In a few minutes I can color and blend or water color my image and it turns out smashing every time. I've posted, maybe, 2 cards that I've used my Copics on, simply because I don't like the way my images turn out. I can get way cooler effects and blends with 24 KIN's or 24 water colors than I can with 40 Copics (I have 3 extra colors of Sketch markers and I have a colorless blender).
I never smear Lily or Milo's dots when I pencil them. I ALWAYS smear them when I marker them.
I think this is a sign from above and also a sign of my impatience, ha.
The snow lady is from
Prickley Pear Stamps
, and it was in a PIF I received from
Jennifer at Glitter In My Hair
. I almost sent it to
Jennifer at Cuppy Cake
, because she has a
thing
for snowpeople, but I'm so glad I kept it! It's adorable. (I wasn't using a stamping pad when I stamped this one--my table is all crooked and I don't get a good image if I'm not stamping on my piercing mat) She is colored in with Copics and it's boring, yes?
The other two are colored in with
Koh I Noor woodless color pencils
and blended with
GooGone
! (They are, of course, Rachelle Anne Miller stamps, I got them at
Sweet N Sassy Stamps
)I did color in their flesh with E00 from my Copics, and as you can see, smeary faces all over the floor! I'm giving up the ghost. KIN's and water color pencils all the way for me, my Copics are goin' back to the factory!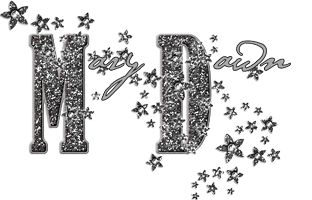 Visit My Etsy Shoppe!!
Thanks!