Let me tell you, last night these 3 cards were pristine and exactly how I imagined they'd turn out. Factor in one very quiet two-year-old and a mommy who didn't caffeinate this morning, and you get missing embellis, creased focal images and really terrible pictures! Sorry about that, but I think you'll get the idea. LOL
All stamps are by
Starving Artists Stamps
. Recently I won their Tropics collection from the Doodle Factory line along with a BAJILLION sentiments!
Jennifer from Cuppy Cake
says that I'm nothin' but a big ol' sentiment ho, but for real, I was so giddy with this blog candy win! I picked my 3 favorite sentiments and an image to go with each one to play with last night. I wanted to enter a few challenges, and did enter all but one I had planned. (Chipboard is not my friend, yet)
This first one is for the Mothers and Daughters Creations Challenge.
I really like how this one turned out, it's my favorite of the bunch. The sentiment and the drunk penguin are stamped onto parchment and heat embossed. The patterned paper is Making Memories, the kraft is PTI and the ribbon is Offray.
This is for Julee's Mojo Monday. It's a sketch challenge. I stamped straight on the kraft and colored him in, I think this is a really neat look with the colored pencils on the kraft paper, look for this technique a great deal in the future. :) I really like this layout/sketch and I am sure I'll use it again and again. The patterned paper is Making Memories and the green velveteen is my precious and beloved vintage.
This sentiment is definitely my favorite! I need more stamps that will fit this sentiment, literal or pirate-y, I don't care! LOL My treasure chest is over flowing, HELLO. Hurry and pick 'em up, arrrr. The paper on this one is Cosmo Cricket and the rhinestones are a mix of Me&My Big Ideas and some cell phone bling. This is my entry for Dutch Dare #5, but the two above will fit that challenge too--use only ONE kind of patterned paper. So not a problem for me.

Thanks so much, for readin', lookin' and definitely for commenting! My inbox was FULL of comments this morning and it made me very happy. :)Have a super day, I'm off to take a nap, this bloggin' thing wears me out--or maybe it's the quiet (but deadly) two-year-old!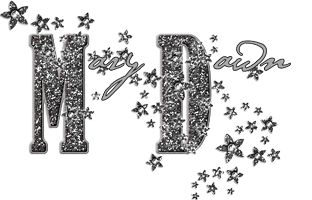 Visit My Etsy Shoppe!!
Thanks!